In 1987, when Eric Stiles started with a Business Administration and Economics degree, he envisioned a career as a stockbroker. But by December, after the Black Monday crash of Oct. 19, 1987 (when the Dow fell 22.6%), his vision was less than realistic after roughly 10,000 stockbrokers lost their jobs.
He decided to take an interim job in the insurance industry until he found a "real" job back in the finance industry. That temporary job soon turned into a well-rounded and fulfilling career, and he never looked back. He has worked in many different positions in the insurance industry, including underwriting, marketing and sales training management.
As an account executive for Sentry Insurance, he handles high-profile relationships with industry-specific trade associations and manufacturers directly related to metalworking, plastics, printing, hard goods wholesaling, and food processing businesses. Additional markets include various dealerships for automobiles, motorcycles, agricultural equipment, and industrial equipment.
Eric often engages with larger business groups to ensure the Sentry Insurance standards of product reliability and service exceed the expectations of its corporate partners. Thirty years of industry experience specific to commercial insurance has helped him set a high standard of personal achievement within the critical business markets he serves.
TADA recently discussed Eric's thoughts about the industry and what our TADA members could be doing to increase success within their dealerships.
What would be the one thing you would encourage all dealers to do?

The main factor affecting auto dealers from a commercial insurance standpoint is the exposure faced from normal operations associated with the cars and trucks they sell. As a result, the most significant financial component of the cost of an auto dealer's commercial insurance package is the rising cost of auto accidents.
The number of auto accident claims (that is, the frequency) has risen slightly over the last several decades. For example, national averages indicate auto accidents have risen about 2% per year over the previous five years. Several factors are attributed to this frequency increase:
More cars and trucks are on the road
People average more driving miles
Each year distracted driving – such as eating, talking on cellphones, texting, etc. – causes more and more accidents
Dealerships should seriously consider all aspects of their risk exposure, and they should take preventive measures wherever possible to lessen their exposure to driving accidents. I realize this isn't new information, but I believe it's an easy can to kick down the road. It takes some thought and possibly making some tough decisions.
How have dealership issues evolved?

Over the last 30 years, the auto dealer world has changed dramatically, and the value and the loss of dollars in claims have skyrocketed. There are several reasons for that.
Medical technology has advanced. The advancements are a good thing overall because the medical industry now saves more lives from trauma, but their success comes with a price.
The cost of vehicles has also gone up. We drive expensive vehicles with lots of high-end technology.
The world is much more litigious. The claim settlement process for significant losses has become a lot more complex as a result. Once-simple claims have become more difficult as legal externalities have expanded the scope and definition of payments.
As dealers sell more cars to more people, year over year, the increased risk to dealers from on-the-road exposure is bigger. There are multiple times in a day where a dealer faces a risk of loss due to an accident:
Technicians take cars for test drives to diagnose problems and verify repairs.
Customers may be provided a loaner vehicle when their car is in for repair.
The sales department takes people on test drives as part of the sales process.
Dealerships often have demo cars on the road: a loan of a vehicle to an employee to run an errand or have a regular parts-and-delivery driver.
All these different scenarios create over-the-road touch points where the opportunity for a loss can happen.
What's Sentry Insurance doing to help its customers?

Sentry provides a comprehensive commercial package policy specifically tailored to individual auto dealer business operations. Our package policy can cover the building, contents, crime issues (like cyber liability), premise liability, auto liability, E&O, workers' compensation, employment practices liability and many other business risk exposures. What's more, we have loss control and loss prevention services to address mitigating those exposures.
Even though auto accident frequency has increased, the percentage has been relatively predictable. In contrast, the dollar value of auto claims (the severity) is the real culprit in rising insurance costs. As a result, total auto claim loss costs have been moving considerably higher. Industry experts show loss costs increasing 10% plus over the last few years.
Why is the total dollar amount of claims per year rising well above the Consumer Price Index?
Today's cars and trucks are more expensive to repair. For example, in 1990, you could buy a new truck for around $15,000. The average cost for a new pickup truck today is $50,000
The cost of medical bills keeps increasing at a much higher rate than the standard rate of inflation.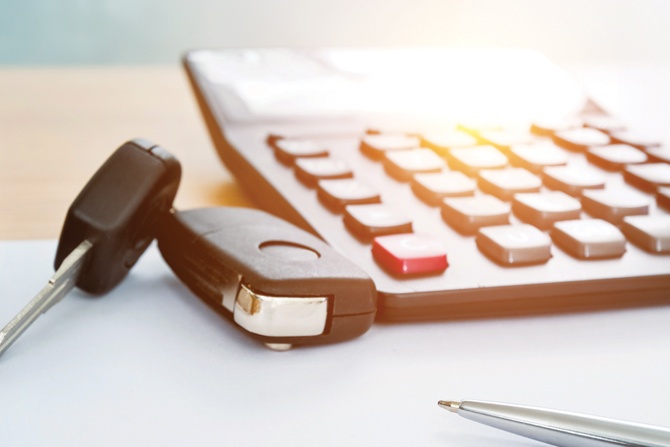 The number of auto losses incurred directly affects a dealer's commercial insurance cost. And the more losses a dealer has, the greater the chance of having a severe loss. The key is to avoid auto accidents and lessen the possibility of having that severe loss. We have loss control suggestions and programs in place to help address these concerns.
Multiple factors create large claims: a questionable driver with a poor driving record may cause an accident, numerous high-end vehicles could be involved, or an accident caused loss of life and multiple trauma injuries. As an insurance company, large claims keep us up at night, and they should also be of concern to the dealers. We work with dealers to help mitigate their driving exposure. If a loss becomes a large claim, it can become a high-profile, newsworthy item for public consumption. The resulting negative publicity can harm both a dealer's brand and image.
What are some loss prevention techniques dealers can employ?

Risk management is crucial to lessening the exposure to auto claims. A partial list of things to do includes the following suggestions:
Dealerships and vehicles go together. Allowing employees to drive brings up some unique challenges for any business. Dealerships should be concerned about conditions such as the driving record of any employee who uses a dealer vehicle, the status of their driver's license, and whether any needed certifications are up-to-date.
Preferred practices are important to safeguard a dealership. First, develop a written vehicle safety program. The program should include:

a statement setting the standards for safe driving by employees
a motor vehicle record (MVR) authorization form
written guidelines for regular MVR checks
clearly defined driver acceptability standards
drug and alcohol testing
prohibitions on cellphone use while driving

Take time to consider how service test drives and customer demos are performed. Have a designated route established that follows the path of least resistance. Avoid multiple lane changes and cross-traffic turns. Increase visibility by requiring headlights to be on at all times while on the road.
Above all, don't go it alone. An experienced insurance company can help manage specific loss-producing situations and avoid needless accidents.
We have many other loss-control suggestions. Talk with your loss-control representative or sales professional for more information.
What else would you recommend?

From a direct insurance cost standpoint, dealers should also consider higher deductibles and lower limits. More often than not, a commercial policy carrying high limits and low deductibles will be extremely expensive. You can usually find significant cost savings by making deductible and limit changes to a commercial insurance policy.
Any last words?

A dealership might get away with doing something nine times out of 10, but that 10th time could cripple the business and create a major news story on the internet.
There is so much on the line. Dealerships support employees and their families. In many cases, a dealership may be a legacy business passed through generations in one family. Also, many dealerships are cornerstones in their communities, supporting customers and neighbors.
Statistics prove that the dealers with safe driving practices in place fare better than dealers who don't. Enforcing a solid risk management plan reduces a dealership's exposure to both frequency and severity. As a result, dealerships are more likely to avoid a crippling loss as their exposure decreases. And that makes them safer and more financially secure.