Image above: 1st Place Lewisville — Technology Exploration Career Center East, Ewing Subaru
The NTXAD Auto Tech Competition was held Dec. 4, 2021 at the Texas Motor Speedway. High School Seniors from 25 North Texas High Schools participated in this automotive and technology competition. A big thanks to all those who attended and sponsored this event.
NTXAD Members,
New car dealers, already responsible for nearly one in every 100 jobs in our country, need to hire an additional 76,000 workers to repair and maintain the 245 million cars, trucks, and SUVs already on the road.
For these reasons, the NTXAD has spent the past two years developing programs that drive mechanically minded kids into high-paying auto tech career opportunities.
As a result, the NTXAD recently held "THE AUTO TECH COMPETITION" (ATC) at Texas Motor Speedway on December 4th.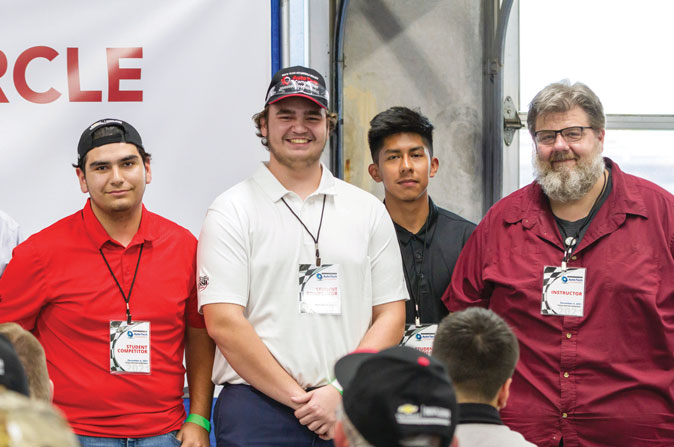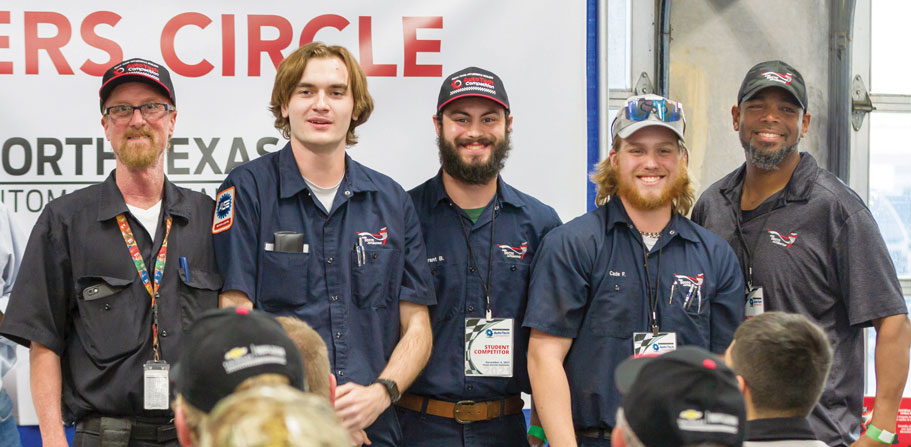 Over 400 people from education and industry gathered to cheer on 75 High School Students who had spent several weeks learning from auto technicians in 25 franchised dealerships across north Texas.
Educators attending included TCCC President, Dr. Dan Lufkin, TCCC V.P., Dr. Shannon Ydoyaga, Automotive Dept. Chair, David McNabb, Dallas College, and automotive instructors and students from Collin College, Hill College, and 25 High Schools you can find at https://www.ntxad.com/automotive-careers-education/auto-tech-competition-2/
Each high school team competed for financial support to continue their post-secondary automotive tech education courtesy of the Carroll Shelby Foundation. Snap-on Tools awarded $3,000 in tools to each member of the 1st Place Team, $2,000 in tools for each member of the 2nd Place Team, and $1,000 in tools for each member of the team that took 3rd Place. Every student and instructor walked away with prizes made possible by the Chevrolet, Ford, GMC, Acura, Kia, and Subaru dealers.
We had a great news segment from CBS11 television, which provided a nice synopsis of the event.
Nick Huff, Service Director for James Wood, Decatur, provided the narrative for a story. https://dfw.cbslocal.com/2021/12/04/high-school-students-face-off-at-north-texas-automobile-dealers-2nd-annual-auto-tech-competition/
School Mentor Dealer
1st Place Lewisville — Technology Exploration Career Center East, Ewing Subaru
2nd Place HEB — Buinger, CTE Academy Classic Chevrolet, Grapevine
3rd Place Arlington — Dan Dipert Career Technical Center, Classic Buick GMC, Arlington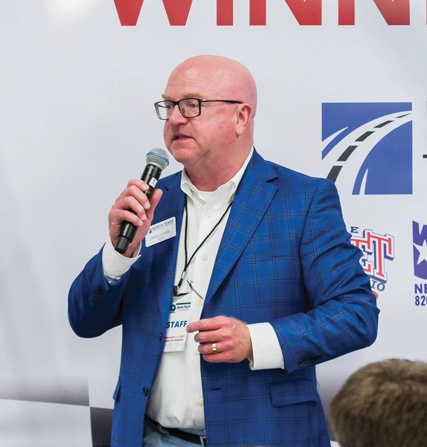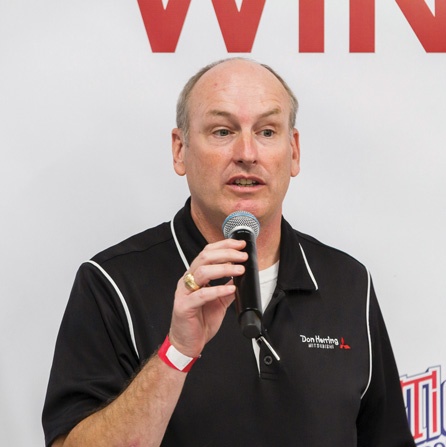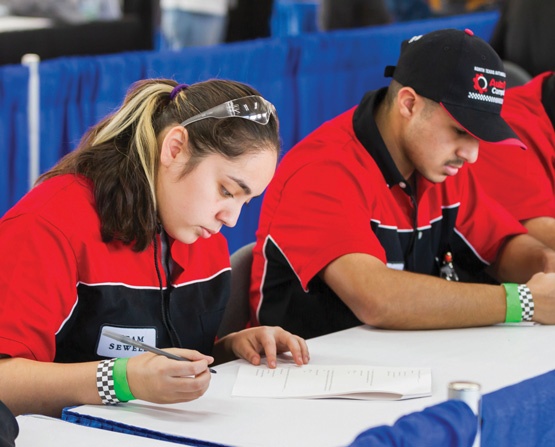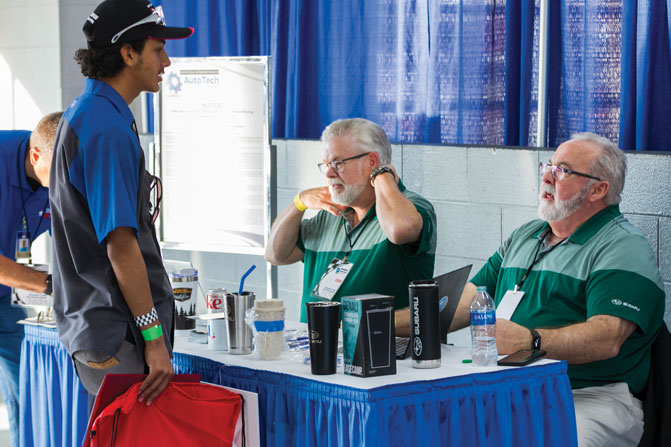 While the competition was a great event, I was also gratified to hear stories from parents of children who participated in the event. I had a wonderful conversation with the mother of one of the students who asked me to thank all our dealers for conducting the competition. She said, "I'm a single mom, and without this competition, my son would not have had the same chances to succeed as other students' parents give them." Thank-You!
We also want to extend a "Thank you!" to George Arrants, ASE Education Foundation, and NTXAD's own Sondra Hawkins & Lisa Moore, who made this event a reality and a success.
The guidance and direction George has provided to not only the competition but also for our DOL Registered Apprenticeship Program & our education initiatives in development have been critical for our ability to meet the needs of students and industry.
Several schools, originally committed to the competition, ended up not participating in this year's event due to the pandemic. Still, we were delighted to add schools from Northeast Texas, such as Paris and Longview. Next year, we hope to increase the number of schools outside our immediate area and turn this event into a regional competition.
Our work on the 2022 contest begins now, but I need your help! My goal is for every franchise dealer to have the opportunity to participate and mentor a team. To do so, we need to recruit schools and convince them to participate. Please give us your input and let us know if you would like to "volunteer" to be involved with the planning & operations of the Auto Tech Competition and NTXAD's other educational programs.
Thank you for your support,
C. Brent Franks, NTXAD President