Robert (Bob) C. Vackar is the Chief Performance Officer and Chairman of the Board for the Bert Ogden Auto Group. He currently has 23 franchise dealerships in the valley, with plans to buy three new dealerships in the next few years and open six more Signature Select used-car locations over the course of the next five years. Additionally, Bob is excited about opening additional quick lube facilities across the Valley for the convenience of the Bert Ogden Auto Groups ever-growing customer base. Bob has lived a life full of change and endured challenges, and today, through perseverance and visionary perspective, he enjoys the fruits of his hard work as he continues to grow his business.
Bob and Janet Vackar grew up in the Texas Rio Grande Valley. When he was born prematurely, Bob weighed less than 3 pounds; despite this challenge, he not only thrived but today personifies a larger-than-life personality exemplified by gratitude, generosity and compassion for his team members and community. Bob went on to graduate from Texas A&M University in 1966 with a business degree, majoring in Accounting. He immediately went on to work for Shell Oil Company as a Financial Analyst before being recruited in 1967 by the U.S. Army. Bob proudly served his country as an Officer in Vietnam and remains a proud veteran and continually supports military and veteran organizations. After Vietnam, Bob returned to Shell Oil for another 11 years before joining Jack Stanley at GHR Energy where he worked as the Assistant Corporate Controller and spearheaded some of the largest mergers and acquisitions of the industry at that period of time. Bob's tenure with GHR and Jack Stanley had a profound influence on his business acumen and perspective. Bob affectionately recalls all he learned from Jack and says much of his business model today hearkens back to the strategies he learned in his role with GHR.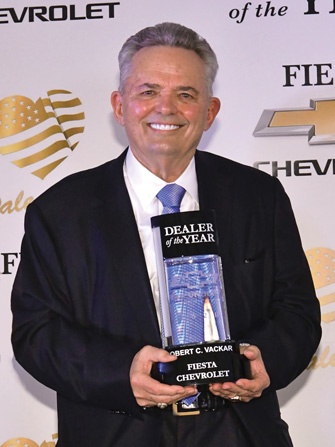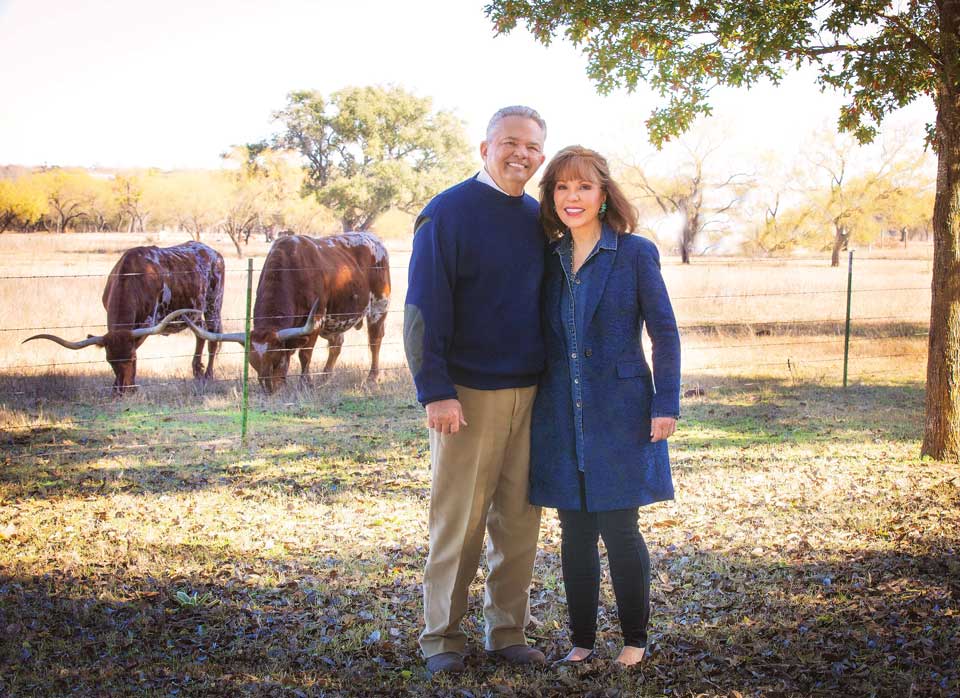 Bob met and married Janet Ogden in Houston. The couple moved back to the valley after their daughter, Kristin, was born in 1982. In 1983, Janet's father, Bert, asked Bob to help him run his Buick-Oldsmobile-Pontiac-GMC dealership in Edinburg, Texas. Bob obliged but also had plans to create growth for the business. In 1987, they worked together to acquire Randolph Chevrolet in Mission. In 1990, they acquired a Nissan, BMW, Oldsmobile dealership in McAllen from Charlie Thomas. As Bob excelled at operating and expanding the business, Janet took the reins of the advertising segment and created a full blown movement around customer experience and community philanthropy. Bob and Janet will both tell you, one of their greatest responsibilities is the role they play as a corporate citizen to the community.
In 1992, Bert and Dorothy Ogden were killed in an automobile accident when a high-speed police chase crossed the path and the driver being pursued lost control of the vehicle, resulting in five fatalities including the Ogdens. The highway patrol gave Bob and Janet the news at 1 a.m. on a Sunday, and the devastated family held the funeral the following Thursday. They are grateful for their faith and the family and friends who helped them after the tragedy.
Bob became the dealer principal and operator of the dealerships. It wasn't automatic, however. The franchise contract between a manufacturer and a dealer principal ends, by law, with a death. The simultaneous passing of the Ogdens made this particularly complicated given the fact that Mrs. Ogden was the named successor. Bob and Janet negotiated a 90-day grace period, and by then, Bob was able to put a new contract in place, securing the dealerships for his family and sister-in-law, Kathy.
Bob, Janet and Kathy sat down and wrote a business plan to keep the company going. (At some point, Bob also set up a succession plan and holding company to ensure the next transition will go more smoothly.) The business strengthened and grew, and Bob and Janet became so involved in the community that they were named the 2016 Border Texans of the Year. They have supported many charities and received countless honors through the years.
Bob has proven to be an extraordinary businessman, dedicating a good portion of his life to developing 23 dealerships and a host of other silent business ventures, but his passion is providing educational opportunities to future generations. Bob is deeply invested in the University of Texas Rio Grande Valley (UTRGV). He is a major donor to the University, having donated $2 million for two scholarship endowments in January 2016. The first scholarship is named after him and set aside for aspiring entrepreneurs. It is given annually to a student from the College of Business and Entrepreneurship. The second scholarship, named after his wife, Janet, is given annually to a student in the College of Liberal Arts mass communications program. At the time, the $2 million scholarship donation was the largest the university had ever received and has spurred a host of major donations to UTRGV.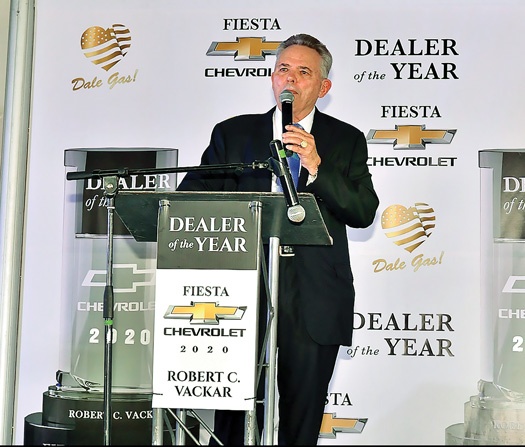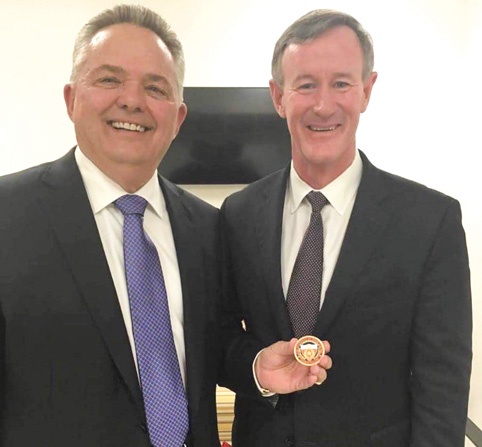 The university already had a scholarship named after Bob's late sister, Susan Lewis Vackar Clark, who dedicated her life to educating young people in the Rio Grande Valley. The original pledge was for $100,000 in 2016 and he recently fulfilled a personal commitment to honor his sister with another $900,000 in October 2021. The total endowment is now $1 million and will benefit students in perpetuity. Before her death, Susan graduated in 1964 from what was then Pan American College, now UTRGV.
In May 2016, Bob gave the university $15 million to benefit the College of Business and Entrepreneurship. The university then recognized Bob's generosity by naming the college the Robert C. Vackar College of Business and Entrepreneurship.
Dr. Guy Bailey, the university president, was deeply grateful for not only the major donations, but especially for Bob's continued involvement and contributions on boards with the university. He went on to say that the university can potentially use the money to hire and educate the "best and brightest" faculty and students.
University of Texas System Chancellor Admiral William McRaven, a former commander of U.S. Special Operations Command and a retired U.S. Navy four-star admiral, met with the Vackars to express gratitude and thanks. As the Chancellor announced the donation, he recognized its historic nature when he said, "This gift will transform this university in ways that nothing has done in the past." Further, he continued, "You'll look back five years from now, 10 years from now, 15 years from now, 100 years from now, and you will have influenced thousands and thousands and thousands of young men and women and you will have changed and shifted the Valley forever."
Bob Vackar chose the university not only because Edinburg is his hometown, but because its students have impressed him and he wanted to see more and more educational opportunities opened up for young people. He had 100 colleges graduates working in the dealership group in 2016; of the 100, 53 graduated from this university, and another 20 were enrolled as degree-seeking students.
Most recently, Bob is especially proud to have been named 2020 Chevrolet Dealer of the Year. He and Janet were humbled and honored this year when they learned that the Texas House of Representatives had ratified House Resolution 3361 honoring them as individuals and business leaders for their business success, charitable giving, community involvement and overall spirit of philanthropy.
Bob and Janet spend their leisure time with daughter, Kristin, her husband, Will, and their four grandchildren: Walt, Sawyer, Emmylou and (in honor of Janet's mother) Dorothy. His commitment to family and community are inspiring.
TADA is honored to count Bob as one of their members and thank him for his compassionate service.