2021 couldn't get here quickly enough. This past year has provided us with innumerable challenges and I'm sure we could all apply our own adjectives to describe what the year 2020 has been — many of which would not be appropriate to share here.

In a year that has brought us many firsts, some being positive developments on the business side, I think we all share a desire to see 2020 go. It will certainly be a year that we will not forget.

As I look to the upcoming year, I am reminded of a Winston Churchill quote from his "Their Finest Hour" speech: "If we open a quarrel between past and present, we shall find that we have lost the future." Although the past is certainly an important part of who we are today, we shouldn't spend our time focused on the past. Instead, we will keep working today and prepare for the future.

For TADA, the near future means the beginning of the 117th Session of Congress, which convened on Jan. 3rd and concludes on the same date in 2023, the start of the 87th Texas Legislature, which begins the second Tuesday in January (Jan. 12th) and runs 140 calendar days, and the inauguration of our 46th President on Jan. 20th. In this era of 24/7 news cycles, there is an overload of politics and there are a lot of opinions regarding the future.

There is always uncertainty that accompanies each of these events. We must remain diligent in our advocacy efforts on behalf of Texas new vehicle dealers at the state and federal level. The TADA membership represents almost 1,400 dealerships in 290 communities across the state. Texas dealers were responsible for over $100 billion in total sales in 2020. As important, dealers employ more than 100,000 people and have a combined annual payroll of $7.5 billion. On top of all you do on the business side of the ledger, Texas dealers regularly give back and strongly support philanthropic efforts within your local communities.

I have been blessed to work this past year with a dedicated team at TADA who are committed to representing Texas dealers. The staff has provided great guidance and insights to prepare for the next session and the upcoming challenges. I was fortunate to have a fantastic chair, Nancy Harper of Capitol Chevrolet in Austin, to work with my inaugural year. Nancy represents the very best of Texas dealers and was a tremendous resource. As we enter 2021, I am grateful to have April Ancira of Ancira Automotive Group in San Antonio serving as TADA Chair. Her leadership, enthusiasm, knowledge of the legislative process, and relationships in Texas politics will be particularly important for success. April is a strong spokeswoman on the important role dealers play in their communities and the Texas economy.

If there is one thing that I take away from this year, it is this — personal ownership of a vehicle has never been more important than it is right now. Texas dealers stepped up to lead consumers through an environment of change. Texas dealers' leadership and their can-do attitudes will serve TADA well throughout 2021. We are strong when we work together. I look forward to working with each of you in the New Year. Stay healthy, and my best to you in 2021!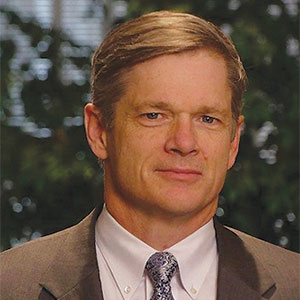 Darren Whitehurst, President