What is your family background?
I was born and raised in Central Texas, and I've been married for 32 years. We have four children, ages 16 to 29, and I've worked for American Fidelity and these amazing Texas Dealers for over 24 years.
Your LinkedIn page says you earned your bachelor's degree at Texas Tech University in the Rawls College of Business. What was the most helpful thing you learned there?
My focus at Texas Tech was Personnel Management with an emphasis in Marketing. Being a Red Raider helped me understand the huge economic impact that West Texas has, not only in our great state but across the nation and worldwide.
You are a licensed insurance agent with the Texas Department of Insurance. What does that credential give you?
Texas requires licensing certification for everyone in the insurance industry. We provide an array of insurance products and services to our dealers by utilizing a fully trained and licensed account management staff.
What is American Fidelity's origin story, how has the company differentiated itself in the health insurance market, and what makes it a good business partner for dealerships?
C.W. Cameron's father became disabled when C.W. was 14, and he had to drop out of school to support his family. As a result, he knew from experience how important products like disability insurance could be.
C.W. and his son, C.B. Cameron, founded the American Fidelity Assurance Company in 1960. They had a fundamental belief that the most important asset anyone has is their ability to work and earn a living, and they built a strong foundation for the company's growth.
C.B. Cameron died in a tragic airplane accident as the Cameron family returned from a Thanksgiving trip to Colorado. The company continued to grow despite the accident, and in 1984, C.B.'s son, Bill Cameron, joined the team and eventually became the CEO. Bill's daughters are Caroline Ikard, Liza Cameron and Claire Cameron. They are the fourth generation to join the company.
C.W. became an early leader in reaching people at their workplaces and offering payroll deductions to purchase products to help them prepare for the unexpected. Today, the company's key customer markets are schoolteachers, state agency employees and trade associations like TADA.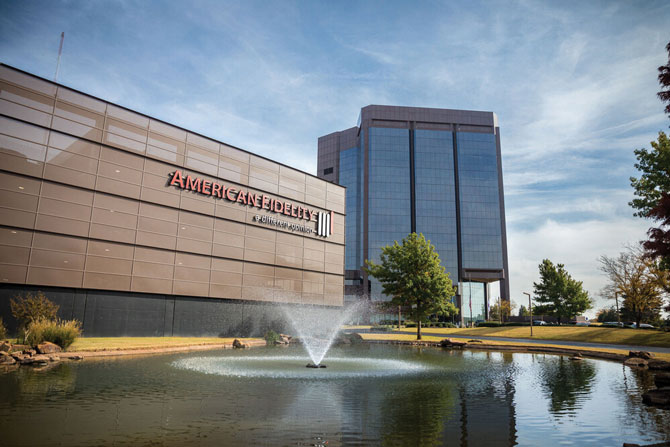 Please tell TADA members about your job. What does it involve?
I work directly with our Dealer partners to provide benefits and enrollment solutions that cater specifically to their needs. I ensure that our team of 9 localized Account Managers is providing the best possible service to all of our customers statewide.
What would you say to a dealer who is thinking about using American Fidelity? What are the benefits and disadvantages they should consider?
American Fidelity is a good business partner for dealerships because its account managers are salaried, not commissioned. As a result, their service isn't driven by earning a commission. Our plans and services are tailored specifically to the Texas dealers. American Fidelity has been chosen exclusively to partner with the TADA for over 50 years.
How has American Fidelity done so far during the pandemic?
It was critical early in the pandemic to develop innovative solutions that enabled us to provide our products and services through a virtual option during these trying times. It was imperative during these times to provide continued financial security to our dealer partners and their employees.
What protocols does American Fidelity have in place to prevent infections from occurring?
We used all the available safety protocols in an effort to keep our employees and our dealer's employees safe. We have used masks, plexiglass shields, separate monitors, hand sanitizer and gloves, along with our unique and innovative virtual co-browsing option.
What is the benefit of combining a high-deductible insurance plan with supplemental benefits from American Fidelity?
In an effort to control costs, our dealer partners have had no choice but to continually increase out-of-pocket expenses on their medical plans. That's where American Fidelity steps in to provide a cushion during a time of financial crisis to the employees in Texas Dealers.
What do you think will happen in the insurance industry in the next 5-10 years?
Insurance costs will continue to rise. The only way to counteract health care costs is to raise deductibles and increase costs for employees. Helping employees offset out-of-pocket expenses and providing financial security through payroll deductions will be critical. Plans that help with accidents, cancer, and critical illness can provide financial security, offsetting these out-of-pocket costs. Providing a safety net for employees and their families in the event of disability or death will continue to be an important benefit offering.
How does American Fidelity make life easier for dealers?
We are able to function as an extension of their HR department by providing multiple benefit and enrollment solutions.
What would be one thing you would encourage all dealers to do?
Continuing to provide a robust and comprehensive benefits package to employees is a key component in controlling employee retention and attracting new talent.
Any last words?
American Fidelity has provided solutions to Dealer's employees for over 50 years. I am very grateful to have been a part of that process for over 24 years. American Fidelity will continue to innovate in our market space, providing benefit and enrollment solutions for many years to come.