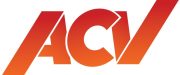 Stu Zalud was probably always going to work in the dealership industry. After graduating with a Bachelor of Science degree in business administration from the University of Denver, he started his auto career working in the family dealership. At the time, the industry was different from what it is now. There were no publicly held companies. Most dealers owned 1-3 franchises in the market, and you learned the business by working in the dealership's departments.
Stu received some training from a six-month-long program at General Motors Institute that had been set up for general managers and dealer sons and daughters. It taught him how dealerships work, and he learned that sometimes departments don't work effectively when their goals are not aligned.
Stu has worn many hats in the auto industry over several decades. He was a dealer in Ohio for 30 years. Stu also served on the NADA board of directors for seven years while he was a franchise dealer, and he worked for NADA in McLean, Virginia, for 10 years after selling his last dealership in 2007.
In 2017, thanks to a recommendation by the Ohio Auto Dealers Association, George Chamoun called Stu and invited him to a meeting in New York City. George is the CEO of ACV (originally called ACV Auctions). He told Stu ACV was planning to expand into the Cleveland, Ohio, market, and the company's leaders wanted to find a good fit for someone who could build the market from scratch. When Stu met with ACV executive team members at the Manhattan Hyatt Regency, they talked in detail about ACV and why it should become part of any dealer's strategy.
ACV, the first startup in Buffalo, New York, to be valued at more than $1.5 billion, was started by Joe Neiman. At the time, Joe was a young auto dealer in New York who owned his own independent, used-car dealership. (He is now ACV's chief customer success officer.) Joe saw the inefficiencies that are part of physical car auctions, and he was certain he could come up with a better solution. ACV sold its first car in July 2015 in Buffalo, New York.
Joe used money from friends and family to get started but soon needed more money to grow. Buffalo, New York, has an annual startup competition called 43North, which began in 2014, receives money from the state and other investors, and has given $5 million annually in award money to 51 high-growth startups, including ACV. Each winner receives up to $1 million. In 2015, ACV was one of the winners in the business plan competition. The founding employees used the award money to build the platform and tested it in three upstate New York markets. The test was successful. "If you can inspect and sell cars in upstate New York between December and February," said Stu, "you can sell anywhere."
When Stu drove home to Virginia after that initial meeting with ACV's executive team, he wasn't sure at first that ACV's strategy would work on a large scale, but the more he thought, the more convinced he was that it would. Stu talked to his wife and asked if she would go back to Cleveland. She said yes. They moved, and he started work Jan. 3, 2017, as the company's 68th hire. Growth since then "has been unbelievable," said Stu. "ACV has proven how needed its services are." Bringing transparency to the wholesale and retail used markets was a big change for dealer partners. Today ACV employs nearly 1,700.
When Stu started working at ACV, he had one inspector to work with. Today Cleveland has three territories and 12 vehicle condition inspectors servicing that market. Stu currently manages the ACV relationships with both franchise and independent dealer associations across the U.S. TADA recently spoke with Stu about ACV and why he thinks it can increase the success of TADA dealerships.
Please tell TADA members about your job. What does it involve?
My work helps the company from a marketing and growth perspective. Member benefits can facilitate a great give-and-take relationship, and my role in developing relationships creates benefits for our partnership affiliations and their members. We sponsor many events, help associations with non dues revenue, and have foundational relationships with most dealership associations across the country. I still talk to a lot of my dealer friends when there is a problem or a need. ACV is a partner, not the traditional vendor calling on dealers. ACV's success is measured by each dealer partner's success using ACV products.
I built the first relationships in Cleveland with the Cleveland Auto Dealers Association, and now ACV has 60 association relationships across the U.S.
What would you say to a dealer who is thinking about using ACV? What are the benefits and disadvantages they should consider?
We help dealers retail vehicles and source inventories, and we should be part of any dealer's strategy to maximize their wholesale and retail opportunities. Our products will make dealers added gross profit more efficiently, in many different ways. If you are not looking at ACV as part of your strategy, you are not maximizing your efficiencies or profit opportunities.
Pricing and best-in-class inspections done by a highly trained ACV inspector are the two main benefits of working with ACV. Dealers often price inventory according to what they need to get, not what the car is worth. But there won't be a lot of bidding if inventory is not effectively priced to market. We can give you an accuracy check and tell you what a car is truly worth in a large live auction market. Our auctions are 20 minutes and run seven days a week, which improves cash flow for dealers.
One of ACV's new offerings is True360. This inspection helps dealers retail used vehicles that have an accident reported in either Carfax or Auto Check. The accuracy of accident reports has always been an industry problem. Accident reports usually contain information from untrained people outside the auto industry, like police officers who don't have the time or expertise to make this kind of evaluation. True360 has a nationwide group of trained inspectors who use world-class technology to do a True360 inspection of vehicles that have been in accidents.
Our inspection process is unlike anything else in the market. The inspectors take about 30 minutes to look at the structural and cosmetic condition of the vehicle and use the results to populate a report and score the car. The inspector uploads the report to Auto Check or Carfax. True360 also provides a web link for a dealer's website so consumers browsing online can view the true condition of a vehicle, including a history of repairs. The process is completely transparent. About 70% of the time, the vehicles in accidents have very minor damage that doesn't affect performance or reliability. True360 inspections help your customers understand when damage is insignificant. True360 allows dealers to confidently source inventory with accidents in their vehicle history. ACV can inspect them, and if the vehicle does not meet their standards, ACV can wholesale It on our live auction platform. The inspector uploads the report to Auto Check or Carfax. ACV also provides a web link for dealer's websites so consumers browsing a dealer's website read about the damage. The process is completely transparent.
Customers value transparency. They spend four minutes on average reading the VDP page with True360 reports. This keeps consumers from jumping off a dealer's website. Some dealers get reports for their entire inventory, even ones without accidents.
How has ACV done so far during the pandemic?
The pandemic has actually accelerated business faster because it made people more aware of us and the benefits of digital wholesale and retail. Marketplace year-over-year revenue between 2020 and 2021 was up 98%. The second quarter revenue on the platform was $97 million. We sold over 153,000 vehicles in the second quarter of 2021.
Most of the physical auctions closed during the first part of the pandemic, but ACV continued to run our virtual auctions live seven days a week. Each auction is 20 minutes long. We manage the protocols in all operating states to ensure our inspectors followed the safety protocols, such as masking, social distancing, cleaning vehicles after inspections, and distancing, all without human contact. Dealership buyers and used car managers can buy anytime from anywhere, including their homes. When a car sells, ACV handles all the titling and payment. ACV Transportation can also transfer and deliver the car.
A couple of states, like Pennsylvania, shut down dealerships completely during COVID. Most did not. However, dealers suddenly had their dollars tied up in depreciating cars even though there were plenty of buyers. Where possible, we were asked to go to closed dealerships and list cars to free up cash as dealers adjusted their inventories for lower demand during COVID.
We managed COVID impacts on our business and our dealer customers by meeting daily internally about state regulations. Our association partnerships helped ACV stay current in all of the States with their requirements. It was a very fluid process. We met about 8 a.m. or 9 a.m., updated the spreadsheet, and passed it out to the field daily.
Is ACV able to make contactless deliveries?
Absolutely. We do it every day. COVID allowed us to fine-tune the process.
What are the main benefits of the pricing structure? Is it unusual to offer such a transparent system to buyers and sellers?
It really is unusual. In my lifetime, there was never any transparency in the fees, and fees changed rapidly. At ACV, we post the tiered fees on the website. The maximum fee to buy a car is $350, plus the transportation cost from A to B.
How does ACV make life easier for dealers? The website says it allows dealers to focus on their retail business. How does that work?
The biggest frustration with wholesale is resolving problems, but we are like consultants who extend what the dealership can do for their customers. ACV is an extension of our dealer partner. When a problem arises, and they do at times, we resolve 99% of the problems quickly, the right way, even with COVID. When companies work with us, the director or manager can take the burden of wholesale and push it over to us. Then they can go back to managing deals and people. Time is money, and ACV frees up managers' time.
Dealers currently have fewer people working for them, but those people are doing more. Technology is fabulous, and it builds great processes, but you still need people.
If you are our customer, you don't have to worry about transportation costs or representing your cars on an auction block. You can relaunch a car after adjusting the price, set filters to look at specific vehicles, and automatically put in a bid while doing other things. Our market covers four time zones. If it is 9 p.m. on the East Coast, it's only 6 p.m. on the West Coast.
ACV's success is very simple. It depends on our reputation. We had to prove our process would work at first because nobody knew what the company was about, but our reputation now is second to none. That's part of the reason I went to work with the ACV Team.
We have a tremendous wealth of auto knowledge.
We offer great products.
We strive to give our dealer partners a fabulous experience.
If there is a misstep, ACV runs to fix mistakes instead of running away from them.
What makes ACV revolutionary?
A large part of it is technology. The system is more efficient and less expensive than physically sending cars to an auction, partly because you don't have to pay transportation costs to get a car there or bring it back if it doesn't sell. Also, physical auctions can be shut down by COVID. Technology coupled with the auction volume expands the dealer market. More views mean making more money and making it faster, which improves cash flow.
We have a feature called Audio Motor Profile (AMP). Some dealers know the sound of an engine better than inspectors do, and they can diagnose a problem with the belt or engine knock just by listening. AMP plays the sound of an engine at 1,500 and 3,000 RPMs from a cold start. We allow every bidder to use it as it is part of every vehicle condition report. It is in the ACV app. ACV inspectors take more than 40 photos of each vehicle inspected, including the dipstick and oil cap. Each inspection has an OBD II scan showing open codes. Vehicles also receive a paint meter reading and tire depth measurement, all adding accuracy and transparency. Buyers enjoy the in-depth third-party inspections, which builds a loyal buyer base.
Our patented Virtual Lift allows a bidder or buyer to see a car's entire undercarriage and examine for possible damage. Viewing the entire undercarriage is something you can't do at an auction. Virtual Lift lets you check out any corrosion damage, the catalytic converter and whether the spare tire is there. Spare tires are probably $300 to replace, and reconditioning costs on ACV inspected vehicles usually mean few surprises.
A month ago, we made our third purchase and acquired MAX Digital. It offers a listing service to put cars on a digital platform, and it helps dealers dig into their inventory even deeper. This acquisition will make wholesaling units that are aged much more efficient and easier for dealers to build a process to follow.
ACV's digital auction lists vehicles green, yellow or red. Green vehicles are eligible for arbitration. For an extra $75, you can purchase GoGreen, which we believe is the first sell-side insurance offering. With GoGreen, ACV takes over the responsibility if the buyer has a problem after the sale. If you sell a car for $12,000, you get the entire $12,000, and if ACV has to reimburse the buyer because of an Arb claim, the money comes from ACV instead of you. Nobody else is doing that. ACV removes that burden from our sellers.
The company talks about hiring people who share the same values, maintain strong relationships and are innovative. What are the shared values?
There are several. For example:
Trust and transparency are imperative.
The customer comes first.
Do it right the first time.
Make it right.
ACV dealers are partners
ACV looks for teammates who believe in these values. ACV spends a lot of time and effort training new hires about the ACV culture, which has remained constant even with tremendous growth.
ACV strives for the best possible reputation in the industry. Every dealer gets the same treatment (A lane and premium placement in the auction platform), and respect from us, regardless of their buying or selling volume. For example, I helped a dealer in a Toyota store in Southern Ohio about three years ago. I often get a "thanks" from a dealer. When I saw this Toyota dealer last week, he came up and thanked me three years after the fact. I'm not even sure which side of the sale he was on, but ACV helped him with a car and a title issue. People will say, "I've got a problem, and I know you can help." That means the world to the company and me. The only thing you own is your reputation.
The website features impressive dealer experiences (https://www.acvauctions.com/testimonials). Do you have any dealer experiences you are especially proud of?
The videos featuring John Lambert, Greg Palmer, Scott Spadafora and Kevin Story all explain why ACV should be part of a dealer's used car strategy.
What would be one thing you would encourage all dealers to do?
I encourage all dealers to look seriously at their strategies and everything ACV offers because the problems we face right now from a supply standpoint are not going away. At ACV, everybody gets front-line treatment, including the small dealers who don't traditionally get that kind of treatment.
We recently changed our name to ACV because we are no longer just an auction. We now can help dealers with all sorts of issues, including remote inspections and transportation. We have the largest staff of inspectors in the U.S. There are over 800 inspectors in the field, and we are hiring every day.
What else would you recommend?
Stay tuned. ACV has a lot more being developed tested and will continue to introduce new features.
Any last words?
Dealers are competing with larger online car retailers every day because some people don't think the dealer is the most efficient or convenient choice to sell their cars anymore. The perception often is they are getting more money from a large Used Vehicle Aggregator. Then they come in to buy a car without a trade. ACV will go inspect the vehicle for a dealer and provide them the same inspection as our wholesale inspection. That inspection levels the playing field so dealerships can compete. In most cases, consumers would prefer to deal with the local auto dealer, and ACV can enable that interaction, trade-in and sale.
Although we sell B to B, we are currently working to help those people connect to the dealer by making the process just as convenient as the alternatives and giving them a fair market value from the dealer or more. It makes dealers more competitive. That is the direction the market is headed.
When you look at what we have to offer, you will see that ACV has proven itself as an industry innovator and leader that provides a great customer experience. Whether buying, selling or retailing, we believe ACV's efficiencies in our process are second to none.
Thanks to all our TADA partners and Darren Whitehurst and Chuck Price at TADA.