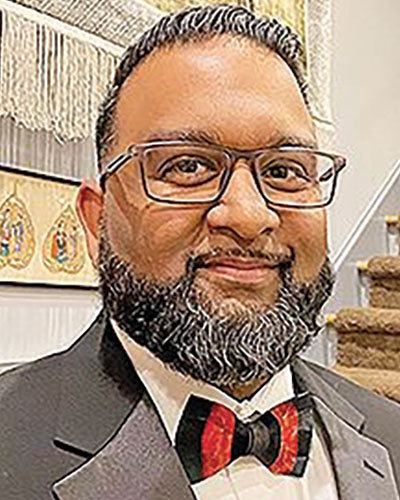 Brian Singh, 34
General manager, Parkway Family Mazda and Parkway Family Kia
When Brian Singh was 19, he answered a newspaper ad for a dealership job and was hired to work in the parts department. Later, he moved to service and then worked for a five-store auto group as manager of fixed operations.
He liked the industry. For someone like him, who was willing to work hard, it offered strong wages and commission. The combination promised a stable financial career.
Although Singh soon found himself being promoted, he had a challenge that could have prevented him from becoming a general manager. He had never sold cars, but that is what most general managers do on their way to the top of their organization. Some people advised him to transfer over to sales and start the process all over again.
He didn't think starting over was necessary. Instead, he attended the general dealership management program for the National Automobile Dealers Association and focused on doing a great job in managing fixed operations.
Two and half years ago, the owners promoted Singh as a general manager. He is currently managing two dealerships in Kingwood, Texas: Parkway Family Mazda and Parkway Family Kia.
Singh's Kia store set a record for new-vehicle sales in 2019. As general manager, Singh sold some of the cars himself. He has also proven himself by managing his stores during the COVID-19 pandemic. The stores have followed safety guidelines, and most of the employees have been able to continue working; even during the shutdown, they stayed open for sales and service.
Initially, Singh liked the financial security that comes with successful dealerships. Now, though, he prefers the opportunities he has to mentor other people. He likes the opportunity it gives him to teach others.
When Singh isn't working, he enjoys spending time with his wife and two small children. Singh met his wife when he was working at his first dealership job.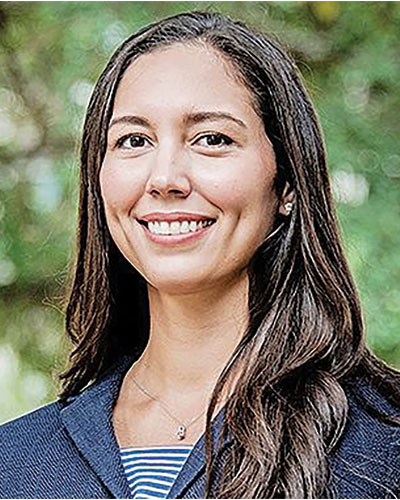 Christine Scott, 37
Senior Attorney, Group 1 Automotive


Christine Scott is a senior attorney for Group 1 Automotive Inc. (Automotive News ranks the company at No. 4 on its list of the top 150 U.S. dealership groups.) Scott handles almost $1 billion in real-estate assets for the company, and her work requires traveling to the company's U.S. dealerships. As she visited dealerships, she noticed that although the number of female leaders within the company was growing, there might only be one general manager or sales manager in the state or region who was a woman. As a result, these women had few opportunities to interact with each other.

Scott wanted to support and promote diversity within the auto retailing business. In 2020, she decided the best way to do that was to launch a women's initiative that would focus on providing the following to its members and potential new members:
Professional development
Peer-group networking
Education
Leadership training
Diversity and bias training
New talent recruitment
Group 1's senior management team currently has no women on it, but the company's leaders have supported her efforts. They see her initiative's goals as being an extension of the company's core values. As a result, the initiative's goals are in line with the company's goals.

The International Women's Day in March, on Sunday, March 8, 2020, seemed like a good time to introduce the initiative at companywide luncheons. Unfortunately, the luncheons were scheduled around the time the U.S. shut down because of COVID-19. The group pivoted. The initiative's goals since March are the same, and plans are continuing, but social distancing is now part of everything being done.

National protests and civil unrest that happened as a result of George Floyd's death in Minneapolis on May 25, 2020, made bias training an obvious next step for the initiative. Scott also expects to focus on promoting greater diversity. She suggests that when someone sees a problem, it is better to make changes than to complain. She has found that a surprising number of people are supportive and willing when it comes to making changes.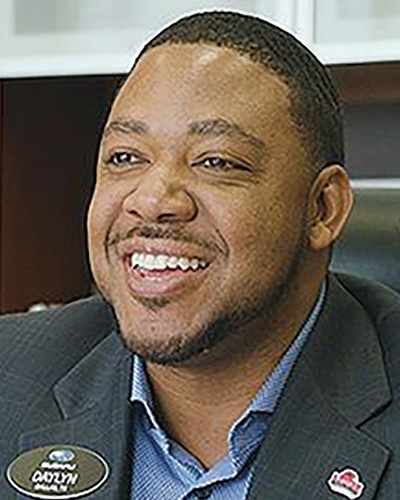 Daylyn Turner, 38
Vice president, JK Chevrolet-Subaru


When Daylyn Turner was a high school senior, his father — who had worked in auto retail — became the dealer principal at a Chevy store.

Turner graduated from high school and became a full-time college student at Lamar University in Beaumont, Texas. He also sold vehicles part-time at JK Chevrolet. He was good at it, and he often outsold the full-time sales staff. Turner averaged 11 sales per month, thanks to his rapport with customers. He often had an appointment when he came to work. It would usually end in a sale.

Someone gave him a nickname during those years: PT, meaning "part-time." The dealership's general manager used Turner as an example for the rest of the sales team to follow.

Turner graduated in 2007 with a finance degree and took a short break. He worked as a licensed banker with JPMorgan Chase, but he missed the work he had been doing before graduation.

After a year, he left JPMorgan Chase and began working at JK Chevrolet in Nederland, Texas. His first position was as a training manager. Later, he became the store's internet department director.

In 2009, the dealership's owners were able to acquire a Subaru franchise. In 2010, they built a new store. Turner got involved in the new store. He has been the vice president and general manager there since 2015 and spends most of his time there, although he is still involved a little at the Chevrolet store.

The Northeast and the West Coast are both popular places for Subarus, but selling Subarus in rural, southeast Texas is more of a challenge. The area had about 36 Subarus on the road when the store opened, or around 0.3% of the local market. The local population generally prefers trucks, SUVs and anything with a Hemi, so buying a fuel-efficient brand is generally not the first consideration.

That hasn't stopped Turner from helping the franchise increase its market share. He started doing some grassroots marketing and sponsoring community events. Current market share for Subaru is now near 2.5%, and the Subaru store is selling an average of 25 new vehicles per month. He intends to increase that number to 35 or 40.

Subaru owners tend to be loyal, so the retention ratio is high. According to Turner, people who buy one Subaru usually stick around long enough to buy more. Some owners have had between four and seven Subarus in a row; some have had even more.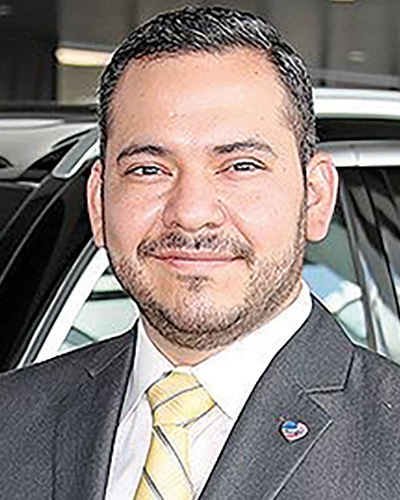 Jorge Gutierrez, 35
Corporate strategist, Bert Ogden Auto Group


According to Jorge Gutierrez, his role is to fill organizational voids and improve the culture at Bert Ogden Auto Group. The results improve every department within the organization.

Gutierrez currently works for Natasha del Barrio, the CEO and, later, a 2019 recipient of the Under 40 designation. They met in 2013 when del Barrio was working for the McAllen, Texas dealership group as a corporate strategist, and Gutierrez was at the University of Texas-Pan American as the principal gifts officer. Gutierrez worked there with Bert Ogden, who was a donor.

Del Barrio told him about a job as a finance manager at one of the dealerships and encouraged him to apply. He was hired, trained for two weeks, and asked to run a store as the sales manager. It went well. After nine months, he had been given responsibility for two more stores. Soon he was promoted to a position as a corporate strategist for the company and its 18 dealerships, essentially working as del Barrio's chief of staff.

The work required his involvement in everything that was going on within the company. He took dealership data and used his background in finance and accounting to make reports that created a map for achieving company goals. He relies on the reports to make fact-based decisions instead of emotional ones. For example, the reports have shown him which stores have the biggest returns. Those are the ones where investing makes the most sense. If a store is struggling, the reports help him use patterns to identify that fact early so those involved can find a way to solve the problem before it becomes worse. He says the process is similar to playing chess since it often involves moving people around.

A recent campaign that was coordinated by Gutierrez focused on reducing vendor costs and saved the company $500,000. He consolidated Bert Ogden's five accounting offices into one and set up human resources to identify and recognize top-performing employees, with an expectation that this program will boost morale.

Thanks to Gutierrez, employees now have a 401(k) plan. He has also started systematically conducting performance evaluations, and he intends to develop a program that will pair employees with someone in upper management and provide them with a predictable career path.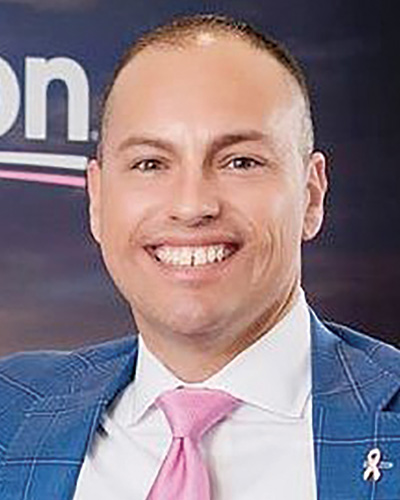 Kyler Schulze, 39
General manager, AutoNation USA Katy


At 15, Kyler Schulze was able to get a hardship driver's license as a way to help his mother financially. The license got him a job cleaning, transferring and delivering cars. At 18, after his high school graduation, he sold used cars at Don Davis Ford in Arlington, Texas. That was more than 20 years ago. He also worked at Group 1 Automotive Inc. and the Van Tuyl Group before moving to AutoNation USA Katy in Houston, Texas.

Schulze has been the general manager of the AutoNation USA Katy store for more than a year now. It only sells used cars, which is good because Schulze is passionate about them and has always excelled at selling them. As the general manager, he started with an underperforming store that now has had the highest volume of customer purchases according to gross metrics, not just within the state's five locations but nationally, during the first quarter. (AutoNation USA currently has about 230 stores.) Sales volume is up 56% since he started. Schulze has been able to get these results by using the company's We'll Buy Your Car program.

Schulze credits his team for the store's success. Staffers are good about following up on prospective leads, and one exceptionally skilled member of the team has the program as his only focus. Schulze also helps, of course.

When Schulze joined AutoNation, he ran a Dallas-based Nissan store. After that, he worked in three other dealerships to help them improve their used-car departments. A promotion soon followed. As a used-vehicle director, he oversaw 14 stores in the Dallas-Forth Worth area.

Schulze thinks his success is the result of putting employees in a place where they can excel, focusing on helping them have a good attitude and setting high expectations.

What are his goals? He wants to become a market president and then a regional president. But he hasn't lost the desire to help others succeed by mentoring them the way he's been mentored. He knows that he would not be where he is now without help from others.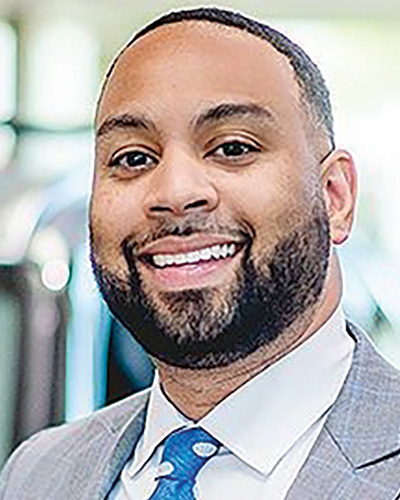 Ronald Bowie, 35
General manager, Lonestar Toyota of Lewisville


Ronald Bowie is a second-generation dealer. His father has a partnership in a Del City, Oklahoma Hyundai store.

Bowie's father gave him his first job in the automotive industry when he was 16. He placed protective plastic on car seats. By the time he went to college, he'd expanded his work to other accounts. He would come home from college on breaks or weekends to sell cars on commission; as a result, he sold his first car when he was 18. He saw an opportunity with the internet and began listing cars on Craigslist for his father's dealership. That was the start of the internet sales department for the dealership. Other groups soon wanted the same service.

In 2017, Hendrick Auto Group recruited Ronald to become a general manager. He was offered two choices. The first was a problem store, a Chrysler-Dodge-Jeep-Ram dealership located in Charleston, South Carolina. The second choice was a dealership that would have been easier to manage.

Bowie says that if he has a choice between two challenges, he almost always prefers choosing the bigger one. Therefore, it's not a surprise that he decided to manage the problem store.

He turned the dealership around. The dealership soon had a $2.2 million net profit. FCA US set aggressive goals; the dealership always met them.

Bowie believes in two critical strategies for fixing struggling dealerships:
Creating consistent processes across departments.
Helping talented employees you already have to grow.
The second strategy is especially important because it gives employees a reason to stay, and the resulting reduced turnover makes it easier for a dealership to be profitable. The dealership begins to grow from within.

Bowie currently works as the general manager at Lonestar Toyota in Lewisville, Texas. He says COVID-19 has reminded him of what he learned when he first got started in the business. According to Bowie, you have to be prepared for anything because you don't know what can happen. No one at the dealership or in the auto industry, in general, knew the pandemic was going to upend the way everyone does business, and as a result, they weren't prepared. He thinks the pandemic changes will be permanent in that dealerships will not sell as many cars, but they will make more profit.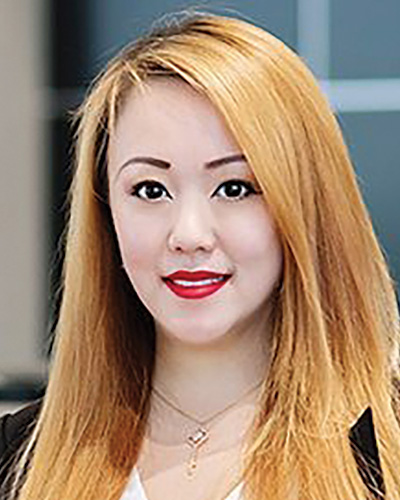 Zhuqiong Alice Cao, 30
General manager, John Eagle Acura


After moving to the U.S. from China when she was 13 and earning an accounting degree from the University of Houston, Zhuqiong Alice Cao did not expect to work at a dealership.

Her first post-degree job was at a real-estate firm where she sat in a back-office cubicle with three screens doing financial analysis all day, every day. The job was a poor fit for an extrovert. She worked there for 10 months and then became a management trainee at Group 1 Automotive.

The management trainee program lasted two years and put her in every position in the dealership during that time, starting with being a service porter and including being a technician for one month doing simple tasks.

The experience was a complete contrast to the job she'd come from. As her program continued, she felt welcomed, and she appreciated the lack of at-work drama.

She says it is important to have an extremely open mind and to learn everything you can about the business since there is so much to know. Her work, she says, has been an eye-opener. She loves the fact that every day is a different and unpredictable challenge.

Eight years after she started the program, she's worked at almost six stores in two separate dealership groups. While working at Sterling McCall Lexus in Houston as a finance director, she averaged $1.2 million in monthly gross profits in the finance and insurance department over a three-year period.

Cao's first job as general manager was in San Antonio at Volkswagen of Alamo Heights. She was 28, and she increased the monthly net income for the store more than three times and doubled sales goals for the store. She was also a general manager for a John Eagle Infiniti store for a year, and in late May 2020, she moved across town to run John Eagle Acura.

She was also surprised by the way consumer trends caused by internet shopping were changing the business. When she started, people shopped for cars traditionally: they walked onto the lot, looked around to see something they liked, took it for a test drive and began asking questions.

That's all changed now. The Coronavirus pandemic only accelerated the shift. Today, customers research their purchases long before they arrive on the lot, and when they get there, they are ready to buy. Some customers want to use mobile devices for the entire purchase.

Virtual car shopping and home test drives have both increased during COVID-19, and she thinks they will still be there when the pandemic is no longer an issue. According to Cao, internet sales are increasingly important, and the dealership is using electronic contracts.
The Texas Automobile Dealers Association