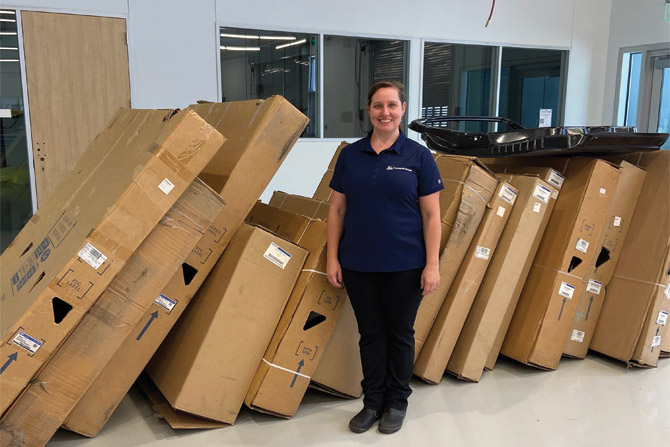 At Tomes Auto Group


At Tomes Auto Group, we have had the pleasure of working with the staff and instructors at Collin College Automotive and Collision Technical Campus from the very beginning.

Often we receive damaged, non-returnable parts that are slated for destruction. These new factory parts are being donated to the college to be taken through the process of repair and refinishing. Providing these parts will allow the students to gain familiarity with new parts, as well as simple repair techniques.

We are excited to see these future techs enter the workforce, and we are proud to support our neighbors.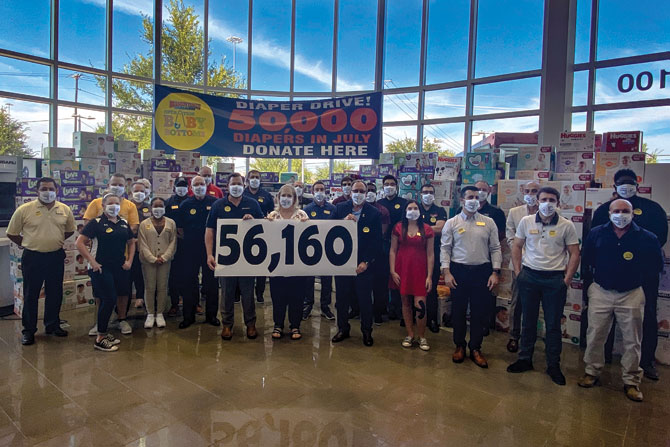 Brandon Tomes Subaru "Operation Baby Bottoms"


During July, Brandon Tomes Subaru partnered up with Baby Booties Diaper Bank, a local non-profit serving under-resourced women and children in and around Collin County, Texas, with diapers, infant formula and hygiene products.

Helen Hutton, the Executive Director and Founder of Baby Botties Diaper Bank, said, "1 in 3 families in McKinney struggled to provide diapers for their children before the pandemic. That meant our work to provide diapers, a basic need for families, not covered by any government assistance programs during the pandemic, was that much more critical. Brandon Tomes Subaru understood that need and urgency and knew they could help."

Brandon Tomes Subaru launched a month-long diaper drive called "Operation Baby Bottoms." The goal was to collect 50,000 diapers during July. They donated 50 diapers for every vehicle sold that month, 25 diapers for every oil change and one-for-one diapers for every customer, employee or generous member of our community.

Brandon Tomes Subaru delivered a total of 56,160 diapers to the Baby Booties Diaper Bank that will benefit 1,123 North Texas Families!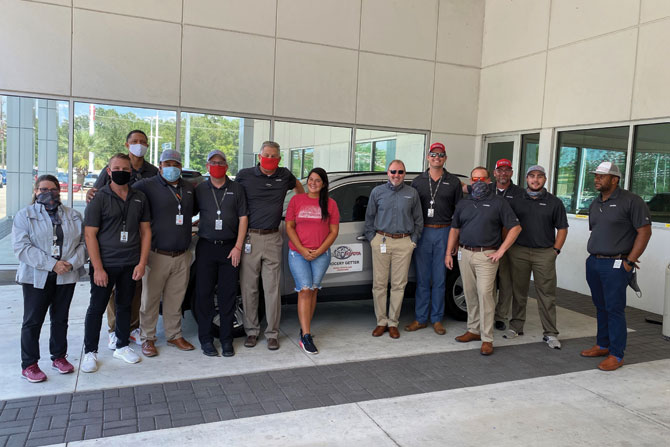 Kinsel Toyota Grocery Delivery
Amid the coronavirus pandemic, Jay Richards didn't want his 80-year-old mother out shopping for groceries. And that concern for his mother and others led Richards, general manager of Kinsel Toyota in Beaumont, Texas, to launch a free grocery delivery service for those 65 and older. Driving RAV4s adorned with Kinsel Toyota Grocery Getter magnets, dealership employees and a few volunteers since late March have made at least 113 grocery pickups and front-door deliveries in three counties.

An effort to help shine the spotlight on our local heroes during August and celebrate the people who have done so much for not only their loved ones but also for the community.

You could nominate someone doing something — no matter how big or small — to help make the lives of others around them better.

Daily prizes of $250 were given to five winning nominators and five nominees.


Info on Ancira Auto Hero contest taken from the Facebook page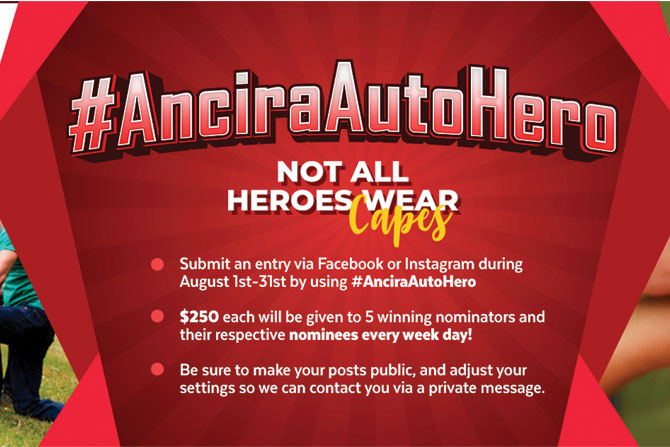 The Texas Automobile Dealers Association